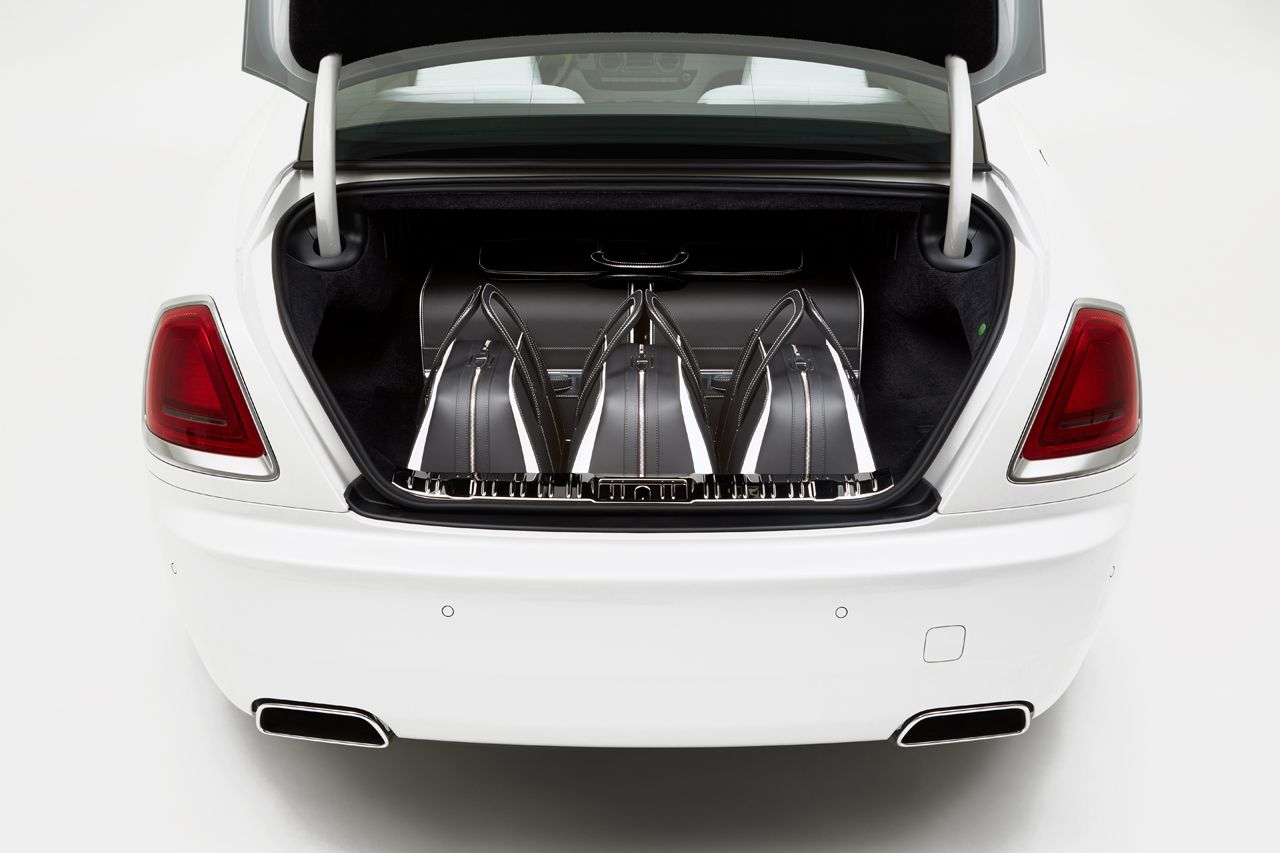 Photos Credit: Rolls-Royce
If you've exercised the level of taste to make a Rolls-Royce Wraith your chosen method of transportation, chances are that you aren't about to put any old Samsonites in the trunk. So to provide its customers with the same level of luxury and quality they've come to expect from their automobile, Rolls-Royce has designed and crafted this set of fitted luggage specifically for the fastback luxury coupe.
Rather than outsource or license the luggage set from an off-the-shelf supplier, Rolls-Royce designed the pieces in-house. Each piece is hand-crafted by white-gloved craftsmen, and incorporate features such as carbon-fiber frames, mono or two-tone leather, machine-polished billet aluminum fastenings, and widely-spaced wheels with self-righting hubs that keep the Double-R emblem stabilized – just like on an actual Rolls-Royce automobile.
The set includes six pieces: two valises, three weekender bags, and one garment carrier. The pieces are available individually from any of the automaker's dealerships around the world, or can be bought as a set for the fitting price of $45,854 – which may seem like a lot for a set of luggage to some, but seems like barely a drop in the bucket relative to the $360,000 starting price for a new Wraith. Like a Rolls-Royce automobile, each example is made to order to the customer's own specifications.