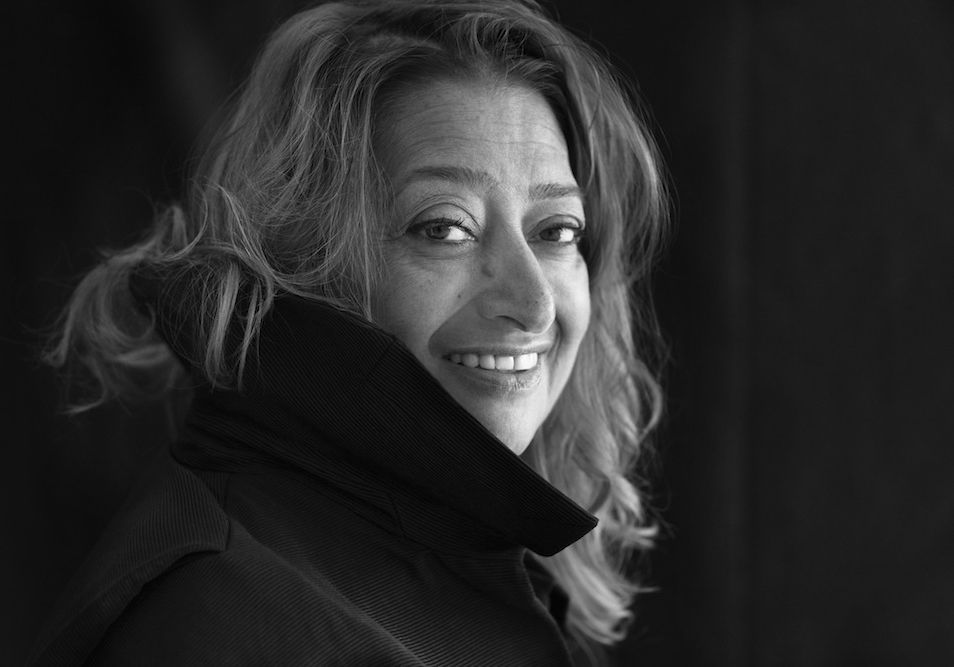 Photo Credit: RIBA Comms
Dame Zaha Hadid's untimely death has set off a wave of sadness and shock throughout the architecture and design world. Widely regarded as one of the greatest architects, she checked into a Miami hospital after contracting bronchitis earlier this week and while being treated, the 65-year-old legend suffered a sudden heart attack. A true pioneer in her field and a trailblazer for women, Hadid's work garnered numerous international honors and awards. In 2004, she even became the first woman to win the Pritzker Prize, architecture's most prestigious award. Needless to say, her death will be deeply felt across all design fields. 
Photo Credit: Virgile Simon Bertrand
The Baghdad-born architect resided in London and just this year became the first woman to win the U.K.'s top architecture prize, the Royal Institute of British Architecture's (RIBA) Royal Gold Medal. "If Paul Klee took a line for a walk, then Zaha took the surfaces that were driven by that line out for a virtual dance and then deftly folded them over and then took them out for a journey into space," said Sir Peter Cook in RIBA's official citation.
Photo Credit: Christian Richters
Hadid's approach leaned heavily on computers and sophisticated software to design buildings that pushed the limits of what's mathematically possible. While she started her academic career as a math geek at the American University in Beirut in the early 1970s, it didn't take her long to discover architecture and an underlying physical poetry grounded in hard science.
Photo Credit: Hufton Crow
The starting point for all of her work is the integration of structure and geology, with the end goal of creating dream-like spaces that appear to be flowing across the landscape. Indeed, they are masterpieces of fluid and grace, with words like calmness and maturity often used to describe her buildings. Those iconic, flowing expressions of space became highly prized worldwide, with cities often finding themselves competing to attract her next project. New York's 520 West 28th and Miami's One Thousand Museum are two of her most recent projects, with the former boasting apartment prices upwards of $50 million. 
Photo Credit: Hufton Crow
The loss of such an artistic genius in their creative prime is tragic and all too sudden, but we have been left with Hadid's lasting legacy and her vision of the future and for that, we are grateful. 
Photo Credit: Werner Huthmacher